Community Engagement
The Momentary is open with reduced capacity.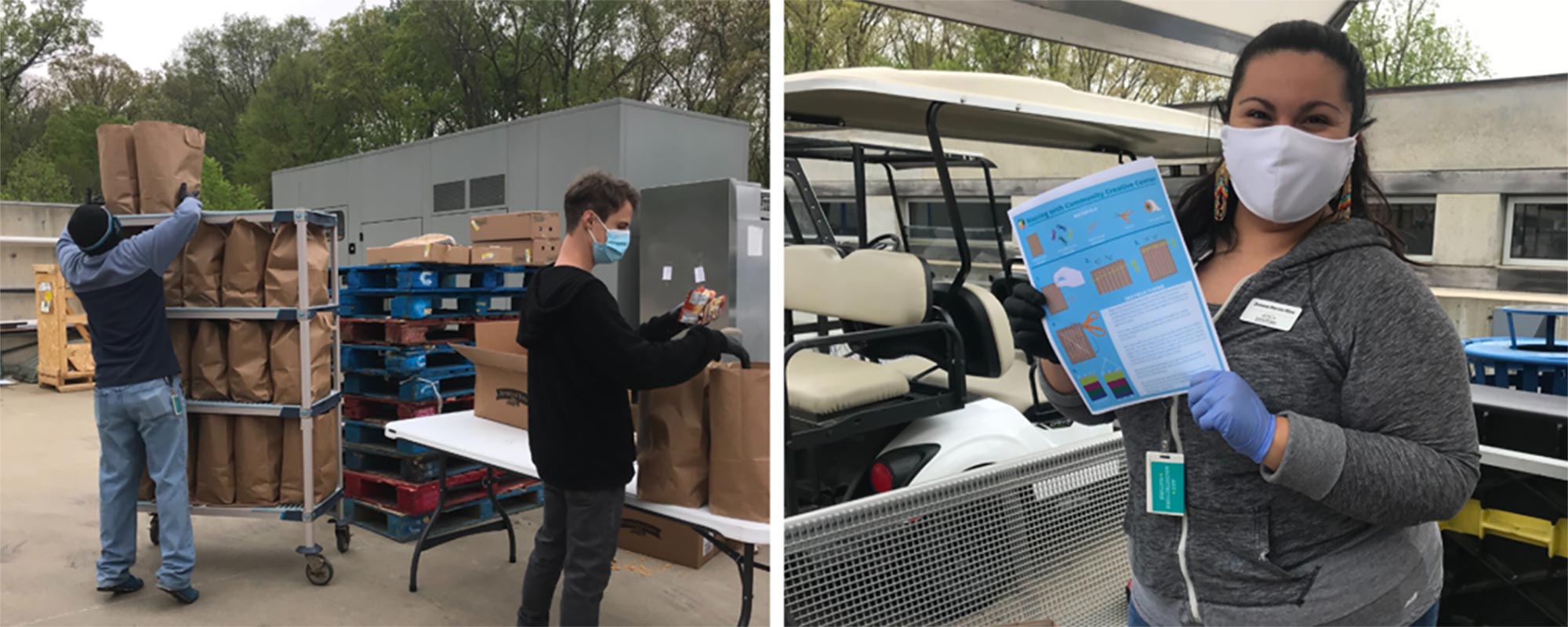 Here's a test of the SpeakPipe embed code. It allows users to record and share audio recordings from their laptop/computer. To participate, users must have and enable access to a microphone built into or connected to their computer.
The Momentary and Crystal Bridges Museum of American Art are mobilizing staff to help our region's communities during this crisis. We consulted with 30+ partner organizations in health, social services, arts, culture, schools, and housing sectors and determined five areas in which we can provide support.
SOCIAL CONNECTING CAMPAIGN
This campaign is organized by Crystal Bridges and the Momentary to help those especially vulnerable to the negative effects of isolation, including patients in hospitals and senior living facilities.
Learn about the campaign's inaugural effort where 10 local artists draw and paint in response to the word "TOGETHER" to bring comfort and joy.
FOOD
Through a partnership with Northwest Arkansas Food Bank, we are distributing nearly 2,000 food boxes per week to area food pantries as well as providing an additional 3,600 meals for school children.
Internet and Information Resources
For those without internet service, accessing information that could help them during this crisis–such as low-cost internet options, helpline phone numbers, and information about social services–is a hardship. We are partnering with the Northwest Arkansas Continuum of Care to develop and distribute resource information.
Artist Support
Local artists in our community–many of whom have worked with Crystal Bridges–are experiencing hardship during this crisis. We are partnering with the Northwest Arkansas Regional Arts Council to provide support to them. In addition, we are working with– and paying–local artists to develop arts-based experiences for our Social Connecting Campaign.
*Crystal Bridges Art Kits: With every meal, personal hygiene, and cleaning kit we distribute, and with every visit to a hospital or senior living facility as part of the Social Connecting Campaign, we provide art kits to encourage creativity and help counteract the negative effects of isolation. The kits contain art supplies and activities and prompts inspired by the museum's collection.